New Metro Line: Athens Airport to Piraeus Port
Exciting news for travellers to Athens. An extended stretch of Metro line 3 has finally opened along with three new stations. These additions mean it's now possible to travel directly between Athens Airport and Piraeus Port.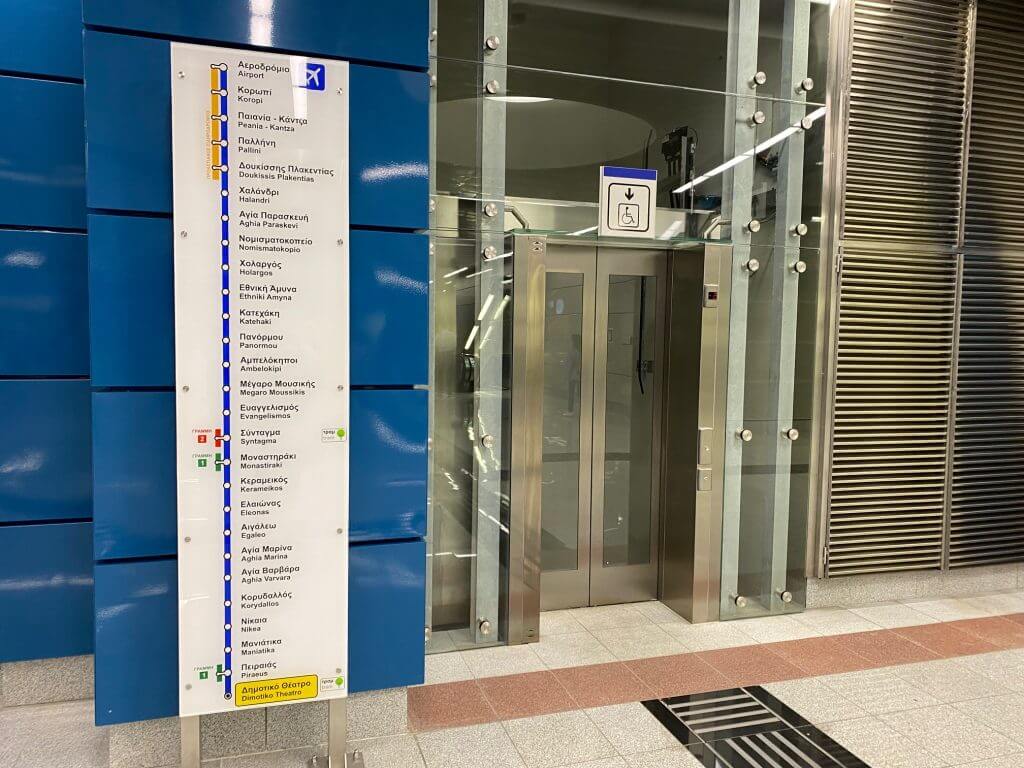 Metro from Athens Airport to Piraeus – Need to Know Info
The extension has been created on the Blue Metro Line 3
Travel time between Athens Airport and Piraeus Port on Metro Line 3 is just under 1 hour
However, the metro trains that go all the way between these two stations only run every 36 minutes so you'll need to factor that time in too
The first train leaves the airport at 06:10 and arrives at Piraeus at 07:08
The first train from Piraeus leaves at 05:31 and gets to the airport at 06:30
The last train from the airport is at 23:34 and arrives into Piraeus at 00:32
The last train from Piraeus is at 22:56 and arrives at the airport at 23:54
You can see the full timetable here which is more extensive on certain sections of the route
You can buy tickets at whichever station you get on at. You'll need the "Athens, Airport and Around" option and then the relevant ticket of your choice (e.g. 90 minutes, 5 single trips, etc.).
Scan your ticket at the validation points on entry and exit
About the Stations
The three new stations are:
Maniatika
Piraeus
Dimotiko Theatro
Piraeus
To access Blue Line 3 at Piraeus there's an entrance to the left of Piraeus Port Gate E7 (with your back to the sea) where the Blue Star Ferries to the Cyclades usually dock.
On Google Maps it's marked as Piraeus 3.
Dimotiko Theatro
If you have time to kill you can spend time in the city of Piraeus without having to go all the way into Athens. The metro makes it super quick and easy to get into the heart of Piraeus.
Piraeus is a bustling city to while away a few hours if you need to. You can find things to do in this post about the cruise port. Just click the link at the top to go straight to the info about Spending Your Day in Piraeus.
This station is actually quite interesting to visit in and of itself. Archaeological finds that were discovered during the excavation of the area for the stations are on display.
There's also information about the ancient aqueducts and the journey of water through the city.
For more details on how to travel from Athens to your favourite islands, you can find information here about getting to Mykonos and here about getting to Santorini.
This page may contain affiliate links. Read through my privacy page for more information.
---
Suzie Young
Suzie writes informative posts for solo, nervous or first-time travellers to Greece, Turkey and other countries on her 50-before-50 bucket list. She became a Greek resident in 2020 and intends to visit every inhabited island (13 down!).